Get more from life with physical therapy
Physical therapy services for the Harrisburg, SD and surrounding area | Trever Wagner, Owner, PT, DPT, ATC
Book An Appointment
LEARN MORE
Our goal for you: A Pain-free Lifestyle
Our mission is to establish a healthy and mobile lifestyle for patients who are experiencing pain or are recovering from a surgery by establishing a comprehensive plan of care, integrating evidence-based interventions, and developing preventative measures to ensure a pain free lifestyle.
Long-term Goals
Physical therapists are movement experts who improve quality of life through prescribed exercise, hands-on care, and patient education.
Personalized Treatment Plan
Physical therapists examine each person and then develops a treatment plan to improve their ability to move, reduce or manage pain, restore function, and prevent disability.
Profound Effect
Physical therapists can have a profound effect on people's lives. They help people achieve fitness goals, regain or maintain their independence, and lead active lives.
All stages of life
Physical therapists diagnose and treat individuals of all ages, from newborns to people at the end of life. Goals include recovering from injuries, disabilities, and other health conditions, as well as to simply become healthier and to prevent future problems.
About PhysioLife 605
PhysioLife 605 exists to ensure patients recover safely and efficiently from their acute or chronic pain, injury, or post-surgical rehabilitation process by optimizing movement and providing the highest level of independence for our patients.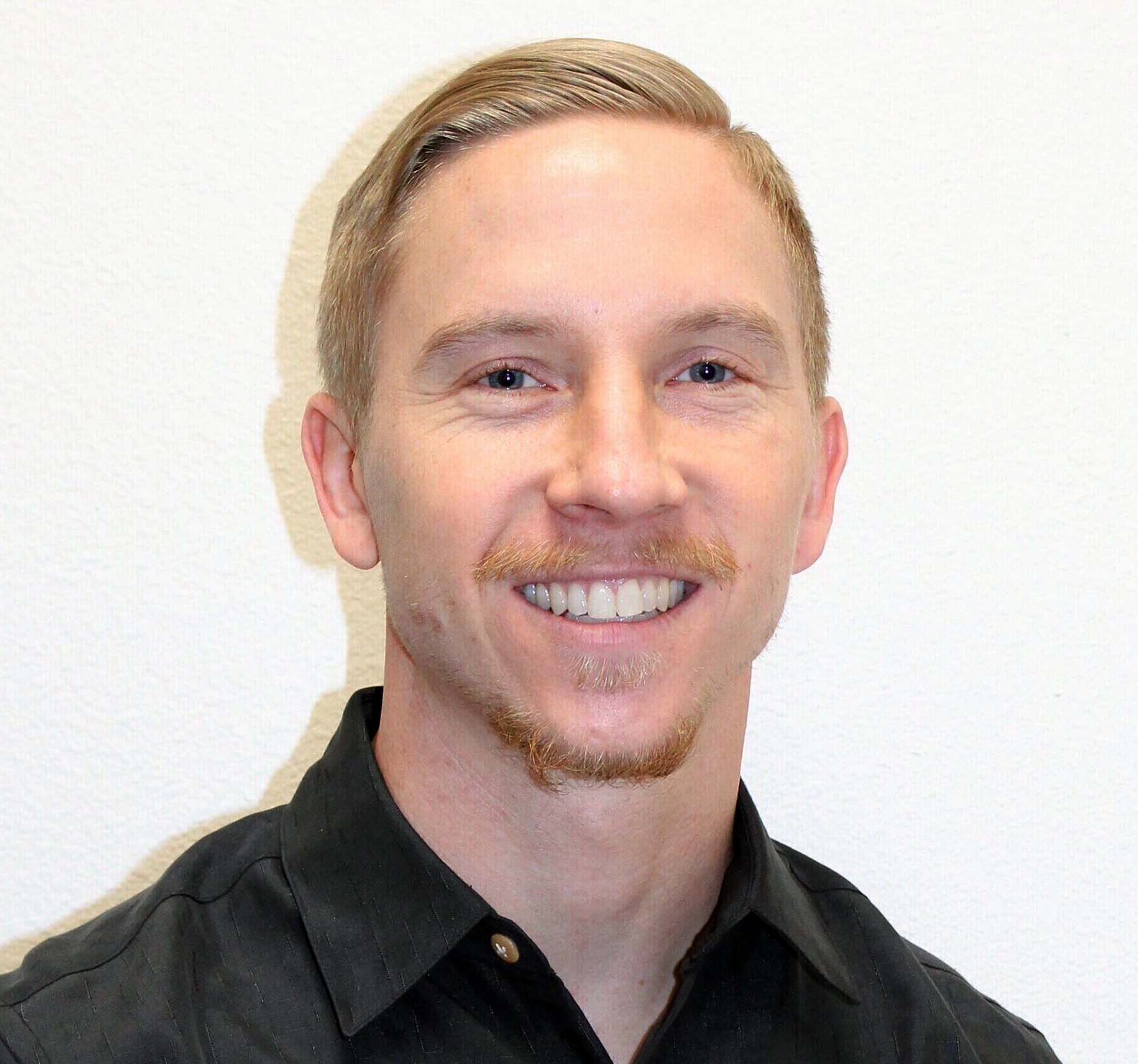 Trever Wagner
Owner, PT, DPT, ATC
Our Services
PhysioLife 605 provides a welcoming atmosphere with compassionate, dedicated, and accountable staff members. We offer private treatment rooms for examinations and treatments, evidence-based interventions including functional dry needling, and work with many different insurance payers. We also accept patients who are wanting to pay cash for services provided.
Functional Dry Needling
Functional dry needling (FDN) is a therapeutic treatment procedure that utilizes thin, solid filament needles to deactivate and desensitize trigger points in muscles. Myofascial trigger points are knots in muscles that can contribute to pain, decreased flexibility and decreased muscle function.
Rock Tape/Athletic Taping
When applied correctly, RockTape's unique elasticity causes the skin to form convolutions and wrinkle. This decompresses the tissue immediately below the skin.
TMJ Dysfunction
TMJ dysfunctions are conditions affecting your jaw joints and surrounding muscles and ligaments. These conditions can cause several issues, including jaw pain, headaches and difficulty opening and closing your mouth.
Post-surgical rehabilitation
The post-surgical rehabilitation process can be stressful and frightening for patients. Our physical therapists help ease patient's minds following an orthopedic surgery. We do our best to answer all questions related to the surgery and explain what to expect in the rehabilitation process. A typical rehabilitation progression following a surgery is to improve pain levels, improve mobility of the surgical area, strengthen the surgical area, and improve functional activities that are limited or restricted. Each patient and each surgery is different, so our team will come up with an individualized treatment approach to get patients back to feeling like themselves.
Instrument Assisted Soft Tissue Mobilization (IASTM)
A skilled intervention that includes the use of specialized tools to manipulate the skin, myofascia, muscles, and tendons by various direct compressive stroke techniques, including rock blade and Theragun.
Vertigo
Vertigo is commonly caused by a problem with the way balance works in the inner ear, although it can also be caused by problems in certain parts of the brain. Causes of vertigo may include: benign paroxysmal positional vertigo (BPPV) – where certain head movements trigger vertigo. This is the type of Vertigo treated in our clinic with the use of the Epley Maneuver, as well as habituation exercises in hopes to prevent symptoms from coming on again.
Sports/athletic Injuries
Sports and athletic injuries are very common amongst the adolescent, collegiate, and weekend warrior populations. No matter what type of athletic injury that has occurred, our team is ready to get you back on the field as quickly and as safely as possible with the guidance of a comprehensive treatment plan.
acute joint/muscle pain

Acute joint or muscle pain can be caused by several different circumstances, including strains, sprains, and inflammation to the area affected. Our team of physical therapists approach each case with evidence-based special testing and examination techniques to come up with a cause of the acute pain. We then come up with a treatment plan to help improve this pain and get patients back to doing what they love.
Cupping
Cupping is a worldwide treatment where a practitioner places special cups on a person's skin that creates suction to facilitate healing. It helps with blood circulation in the localized area. It is a safe and non-invasive technique that helps with various health problems.
Trigger point release (TrP release)
Trigger point therapy is a soft-tissue treatment that helps release tense, painful knots in your muscles and fascia. Components of trigger point therapy may include sustained pressure, posture and movement correction, electrical stimulation, dry needling, and massage.
Cervical and lumbar decompression techniques
Inversion table for lumbar decompression and Saunder's cervical traction unit for cervical decompression
CHRONIC JOINT/MUSCLE PAIN
Chronic joint or muscle pain can also be caused by several different types of circumstances. Acute injuries that are not taken care of properly can lead to chronic pain. Inflammatory conditions can also be a cause of chronic pain. No matter the case our team evaluates and examines each patient to come up with a source of the pain in hopes to improve this pain and any daily activity limitations that they are experiencing. Chronic pain can be very difficult to treat and a very frustrating process for the patient if not seeking out a physical therapist or other medical professional. We strive to improve a patient's quality of life through manual therapy techniques, exercise, and pain/inflammation control modalities.
Insurance Payers
Insurance payers include: Wellmark BCBS of South Dakota, Noridian Medicare, SD Medicaid, Avera, Sanford, TLC, Tricare, Humana, Medica, First Choice, Aetna, United Healthcare/Optum/VA, Midland's Choice/Cigna, Paradigm, Sedgwick (Includes OneCall, MedRisk, and HomeLink).
Step 1- Mitigate Pain
Reducing pain is going to be an important part of the recovery process. Finding the source of the pain is our goal in this phase of the recovery process. Once the source of the pain is found, we then utilize modalities and manual therapy techniques to improve inflammation, which is a common cause of a patient's pain. Educating patients on the inflammatory process and what to expect out of this phase is also important to gain trust between the provider and patient.
Step 2- Movement
The movement phase is when our team utilizes manual therapy techniques such as passive range of motion (PROM) and joint mobilizations to improve mobility of a joint or muscle. Active range of motion (AROM), active assisted range of motion (AAROM), and stretching techniques are also utilized in this phase of the recovery process. Patient education is also key in this phase as patient's need to understand when pain is okay and when it is not okay to experience pain with the movement techniques performed.
Step 3- Strengthening
Strengthening provides a load to the soft tissue that helps improve the muscle fiber and collagen makeup of a muscle that was injured. Introducing exercises that focus on neuromuscular control, balance, and progressive strengthening are all important in this phase of the recovery process.
Step 4- Functional Re-Training
This phase of the recovery process focuses on getting patients back to doing what they love. Whether that is a certain sport, taking care of children/grandchildren, hiking, or any other functional activity, we tailor our rehabilitation plans to their specific functional activity. Exercises and tasks that mimic their functional activity are performed in this phase.
Step 5- Recovery and Prevention
During this phase of the recovery process, we continue to progress the first 4 phases in hopes to reach our goals set at the beginning of the recovery process. Our team will also come up with a comprehensive home exercise program that will continue to improve symptoms and restrictions. This phase is also important because our team provides preventative measures through education and demonstration to the patient.